eGauge Main Units
Energy Meter, Data Logger, Web Server
All eGauge main units can measure up to 12 circuits on up to 3-phases (120V−480V, 50−60Hz) and include a data logger as well as a built-in web server. Choose a device based on your network connectivity availability.
---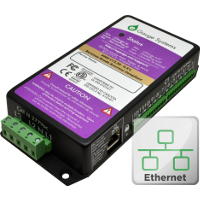 A hard-wired network connection is the most reliable and is the choice for most commercial and industrial applications. A standard RJ45 connection is used for the EG3000 to communicate.
Preferred by most for its ability to broadcast a data signal over the existing electrical wiring in a residence or small commercial space, this "powerline communication" unit can reduce cost by eliminating time spent running new wires. NOTE: The EG3010 requires a HomePlug adapter (not included) to communicate over power lines.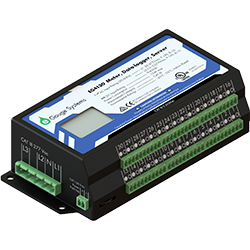 Pre-order only. Expected release: August 2017. Call or email sales to reserve your eGauge Pro.
The eGauge Pro combines an energy meter, data logger, and a web server. This powerful combination lets you measure, store and retrieve data directly from the device or from a remote location. Not only does it calculate power (V, A, VAr, kWh, etc), but also data from optional sensors that assess flow rate, temperature, wind speed, and more. You can view historical and live data for up to 30 years with the unit's convenient user interface (UI). The UI can be accessed on a local network or via the internet from a computer, tablet, or smartphone. Once connected, you have access to real-time values, long-term reports, an interactive graphical interface, and many other tools. The best part is that you pay nothing for the user interface because you retrieve data directly from your own eGauge hardware, not a cloud or 3rd party host.